Geilo Ski school activity - Family snowshoeing at Slaatta
Address: Timrehaugvegen 34, 3580 Geilo
Date: Friday 18 dec 2020 - Friday 11 Jun 2021
Show map
Address: Timrehaugvegen 34, 3580 Geilo

Family snowshoeing, tobogganing and bonfire
Join us on a snowshoe trip with friends and family!

For thousands of years snowshoeing has been a mode of transportation. Snowshoeing today is a fantastic way to experience this Winter Wonderland and you will have plenty of time to enjoy the scenery.
We will explore the forest around Slaatta Skisenter and finish off with fun tobogganing. We also bake bread on a stick (or similar) over the campfire and if it's dark we use head torches.

We adapt the speed and distance in a way that everybody gets a memorable winter experience. You do not need any earlier experience from snowshoeing to join on this tour.

Information
Start: Thursdays at 16.00
Duration: 1,5-2h
Age: From 6 years old
Bring: Warm clothes, good shoes, gloves, hat
Price includes: Guide, snowshoes, bread, hot drink
Meeting point: Slaatta Skisenter, at the reception
Show more
Date

Time

Friday 18 dec 2020
3:30 PM

- 5:30 PM

Friday 25 dec 2020
3:30 PM

- 5:30 PM

Friday 1 jan 2021
3:30 PM

- 5:30 PM

Friday 8 jan 2021
3:30 PM

- 5:30 PM

Friday 15 jan 2021
3:30 PM

- 5:30 PM

Friday 22 jan 2021
3:30 PM

- 5:30 PM

Friday 29 jan 2021
3:30 PM

- 5:30 PM

Friday 5 feb 2021
4:30 PM

- 6:30 PM

Friday 12 feb 2021
4:30 PM

- 6:30 PM

Friday 19 feb 2021
4:30 PM

- 6:30 PM

Friday 26 feb 2021
4:30 PM

- 6:30 PM

Friday 5 mar 2021
4:30 PM

- 6:30 PM

Friday 12 mar 2021
4:30 PM

- 6:30 PM

Friday 19 mar 2021
4:30 PM

- 6:30 PM

Friday 26 mar 2021
4:30 PM

- 6:30 PM

Friday 2 apr 2021
4:30 PM

- 6:30 PM

Friday 9 apr 2021
4:30 PM

- 6:30 PM

Friday 16 apr 2021
4:30 PM

- 6:30 PM

Friday 23 apr 2021
4:30 PM

- 6:30 PM

Friday 30 apr 2021
4:30 PM

- 6:30 PM

Friday 7 may 2021
4:30 PM

- 6:30 PM

Friday 14 may 2021
4:30 PM

- 6:30 PM

Friday 21 may 2021
4:30 PM

- 6:30 PM

Friday 28 may 2021
4:30 PM

- 6:30 PM

Friday 4 jun 2021
4:30 PM

- 6:30 PM

Friday 11 jun 2021
4:30 PM

- 6:30 PM
About this activity
Contact person email
Price information
Child 6-17 years NOK 370 // Adult from 18 years NOK 470 // Family (2-3 children + 2 adults)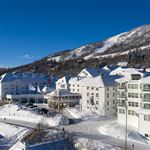 Hotel
Distance: 382 meters
Dr. Holms Hotel has been a source of recreation, well-being and health since the adventure began in 1909. The hotel is a short walk to all ski centers in the city center and only a few minutes walk from the train station. In the summer there is easy access to both mountain hikes, water activities and summer park.
Hotel
Distance: 515 meters
Fantastic apartments and hotel rooms in the centre of Geilo.
Hotel
Distance: 691 meters
Bardøla is Geilo's classic high-mountain hotel, and it has been privately owned and operated since its establishment in 1948.